Veterans Park, Bowen Island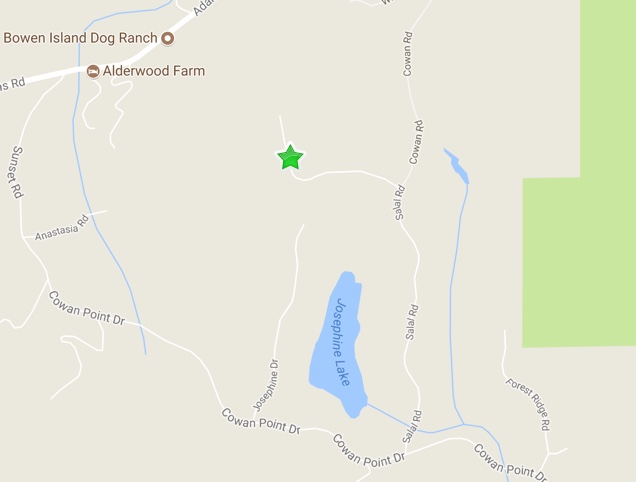 Location

Veterans Park is just 15 minutes from the Snug Cove Ferry Terminal.


From the Ferry:

Head west on Bowen Island Trunk Road toward Cardena Road
Continue on Grafton Road for 5 km, then turn right on to Adams Road.
After 1.3 km, turn left on to Sunset Road and continue straight onto Cowan Point Road.
After 1.4 km, turn left on to Salal Road.
After 1 km, turn left on to Athletic Park Road.
Continue for 0.5 km to Veterans Park.
BC Ferries Schedule

Click for the current ferry schedule from Horseshoe Bay to Snug Cove.


Bowen Island Accommodation
Click for accommodation recommendations.

How it All Began
In July of 2015 the first ever Bowen Island logger's sports event was held at the Bowfest celebration showcasing the raw talent of many urban lumberjacks as well as competitors who had a passion for the sport.

There were an equal number of women and men competing and despite the torrential rain and wind the event was a success. Gary Anderson, the games organizer and driving force behind the Loggers sports games, put the show together in two weeks including the herculean job of installing two, fifty foot poles in the ground.

Due to regulations at the GVRD site where the poles were installed, the poles would have to be removed and set up each year if the games were to continue, which led to the creation of Veterans Park.
Veterans Park Development
Veterans Park broke ground in the early months of 2016 with approval from council to create a park from the 2-acre parcel donated by the municipality. Volunteers speedily fell trees, blasted rock, moved soil and planted grass seed and by August the park had been created. ​
An Exciting New Chapter
2016 would be the first-time Veterans Park was to host the Logger sports games and was now a permanent home for the climbing poles. With an attendance of over 500 people the event had grown sizeably from the previous year, boasting events such as crosscut sawing, choker set race, hot saw, stock saw, pole climbing and so much more. It was evident that this event was gaining popularity each year so phase two of the park expansion started early in 2017. Again, through fundraising efforts and the dedication from volunteers, Veterans Park was expanded to be able to host more spectators and offer more events in hopes of becoming part of the Canadian professional/amateur circuit.

The Bowen Island Logger Sports Society is a now a registered society dedicated to providing this entertainment for future generations on Bowen Island. We rely heavily on our sponsors and donations and appreciate all who've helped make this dream a reality.